http://www.twmemory.org/?p=7931
The diary came from the original blogger's friend's neighbor's father, who was an US soldier in the Philippines. He picked up this diary from a fallen Japanese soldier. Now the diary has made its way to a Taiwanese history blogger, and he's looking for help to identify the owner of this diary, so he could find a way to return it to his family.
From the looks of it, his family name is Ohori 大堀. He's the eldest child
The diary included names and address of his team members, and names of his own family. He had 2 sisters, one adopted, and 3 younger brothers. His wife Miyo (大堀ミヨ) was born on May 17th of 1899 (32nd year of Meiji 明治32年).
Ohori was drafted into the Navy on January 17th of 1942. From what I can gather, he became a navy gunnery personnel. He aboard ?うじ?丸 (Ushio? 潮? can't read Kana, help) of the first naval group, and his boat arrived at Saipan on May 18th of 1942, then moved to Guam for training. June 16th there was a mention of Argentina Maru (アルゼンチン丸). By August 7th, he mentioned the Solomon navy battle (Naval Battle of Guadalcanal). At this point it would seem like he was working at a harbor, and documented many battleships entering port. The rest documented fighting off enemy fighters and doing chores.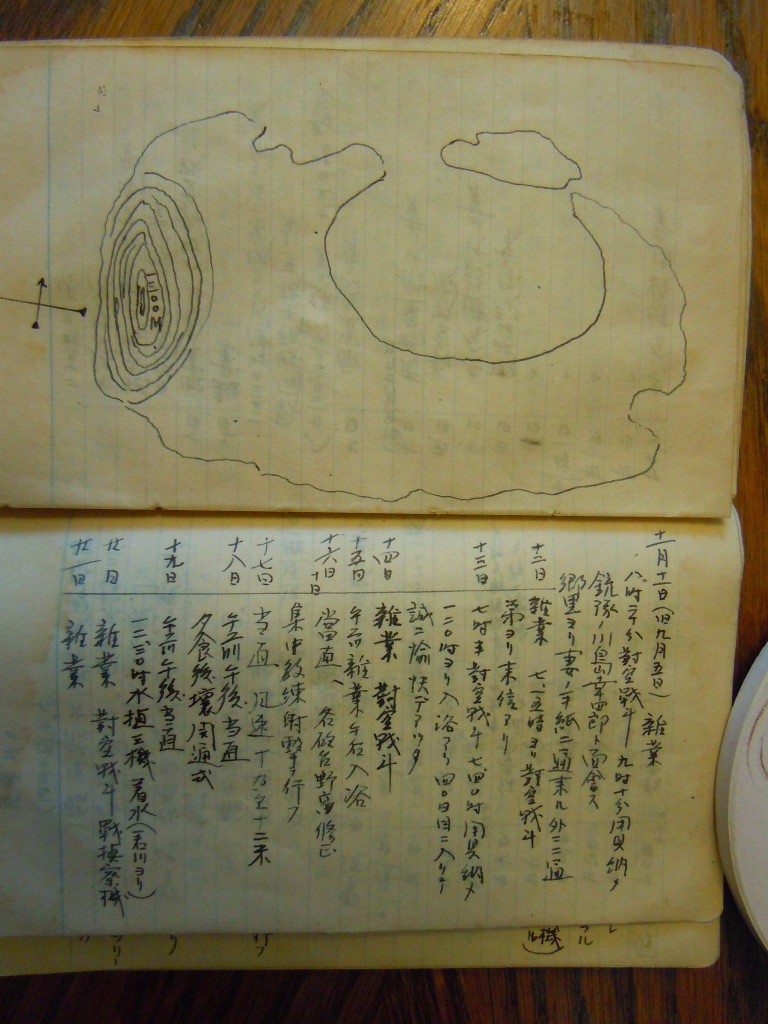 A map... wonder where this is.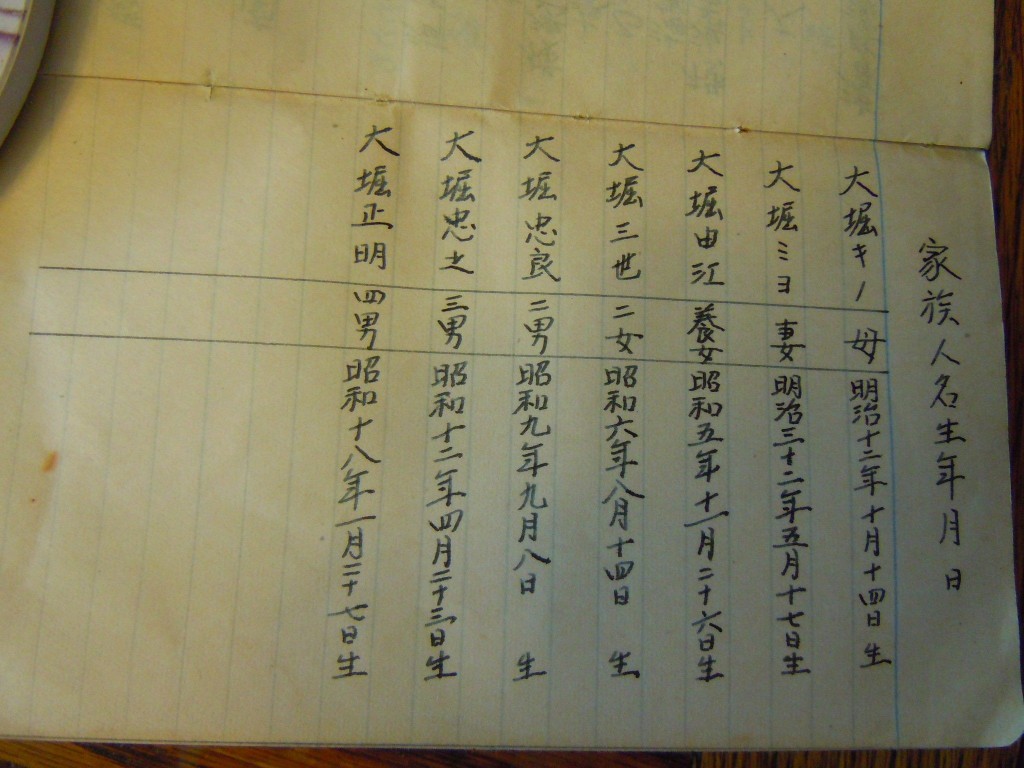 Names of his own family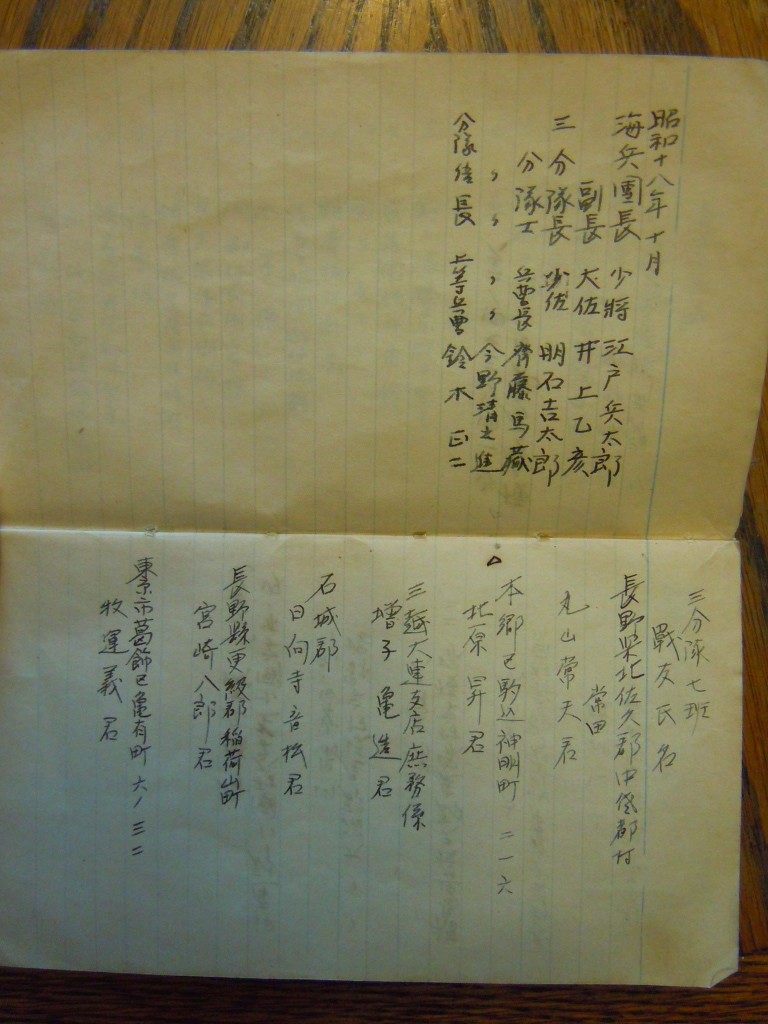 members of his team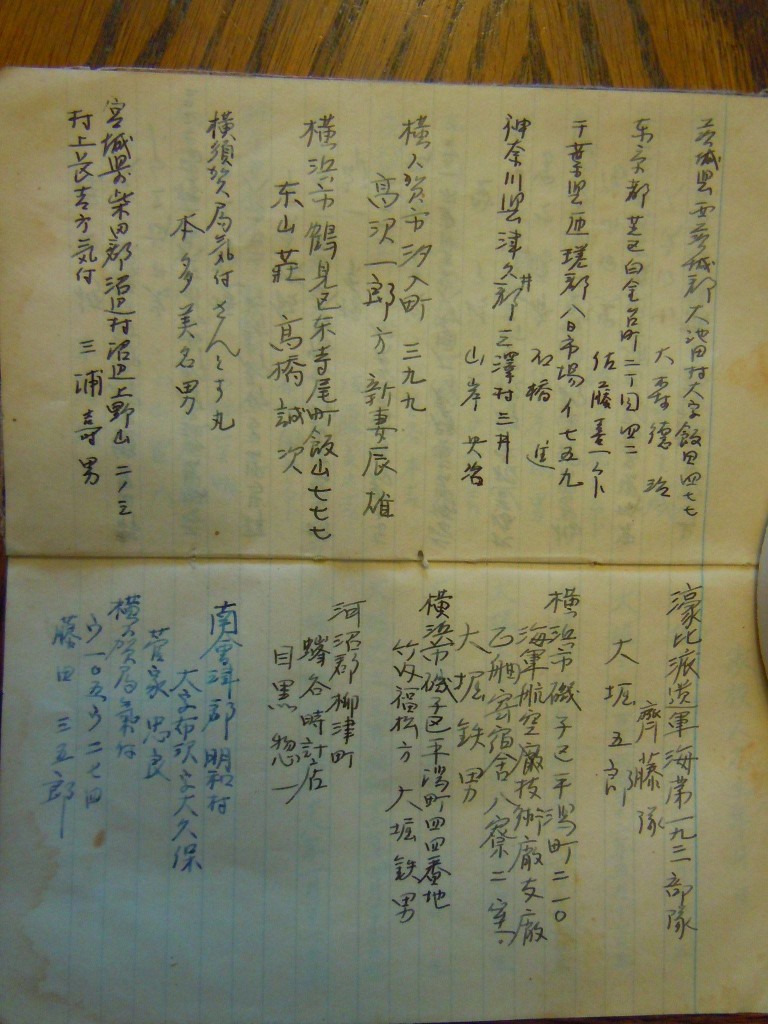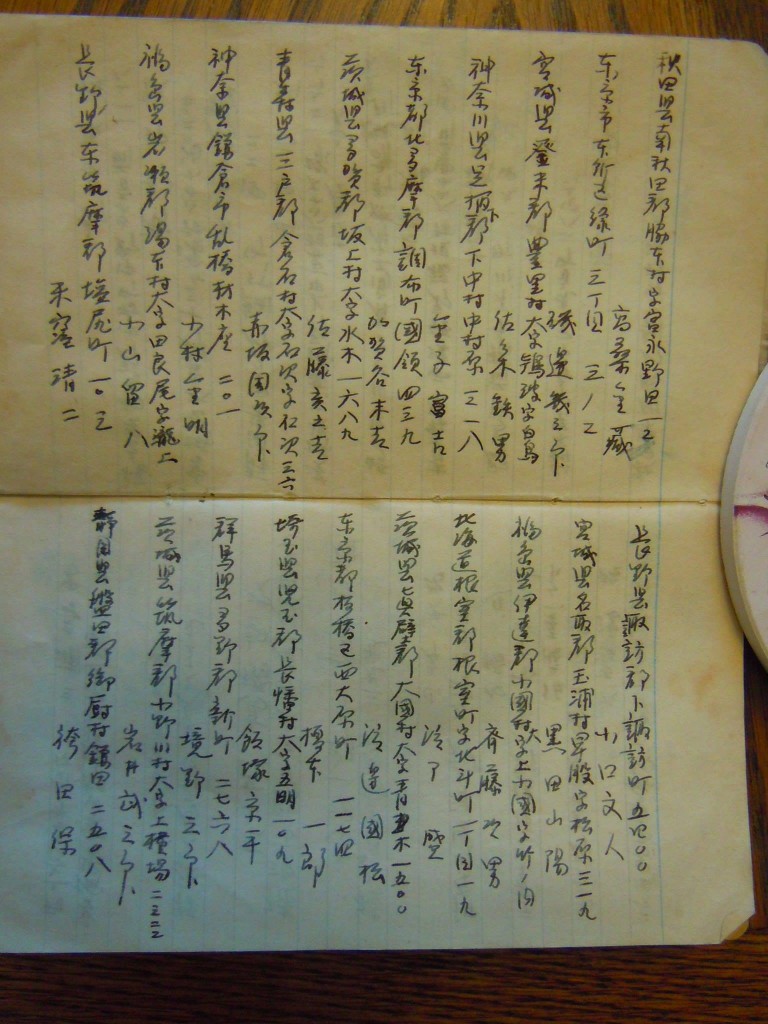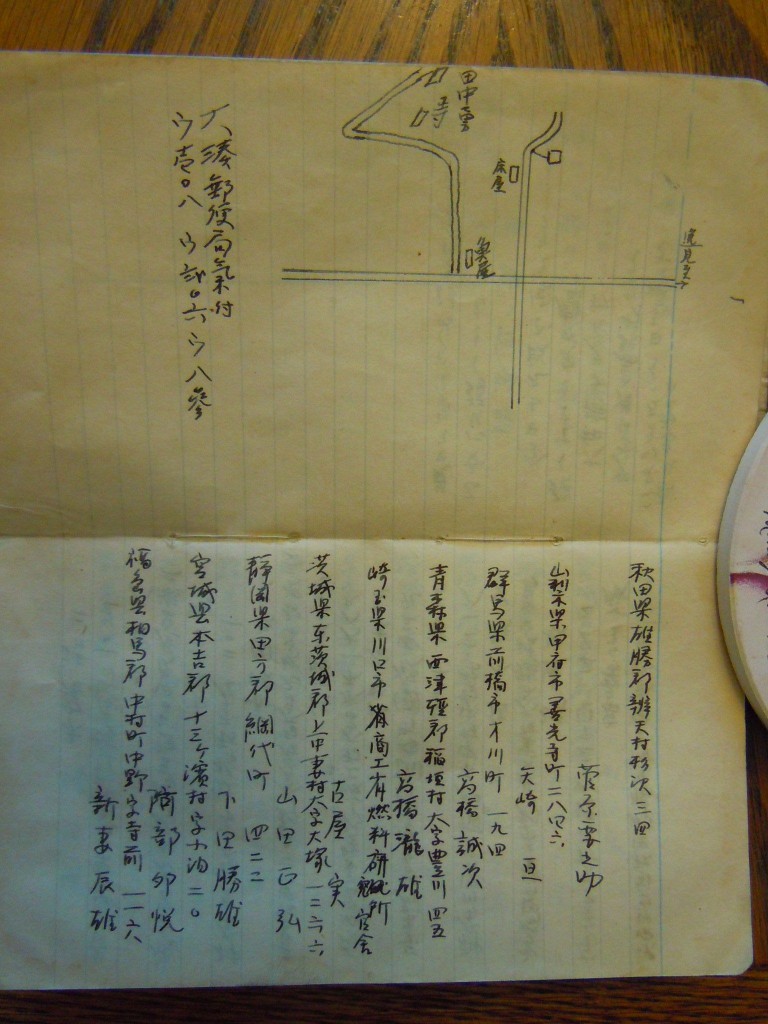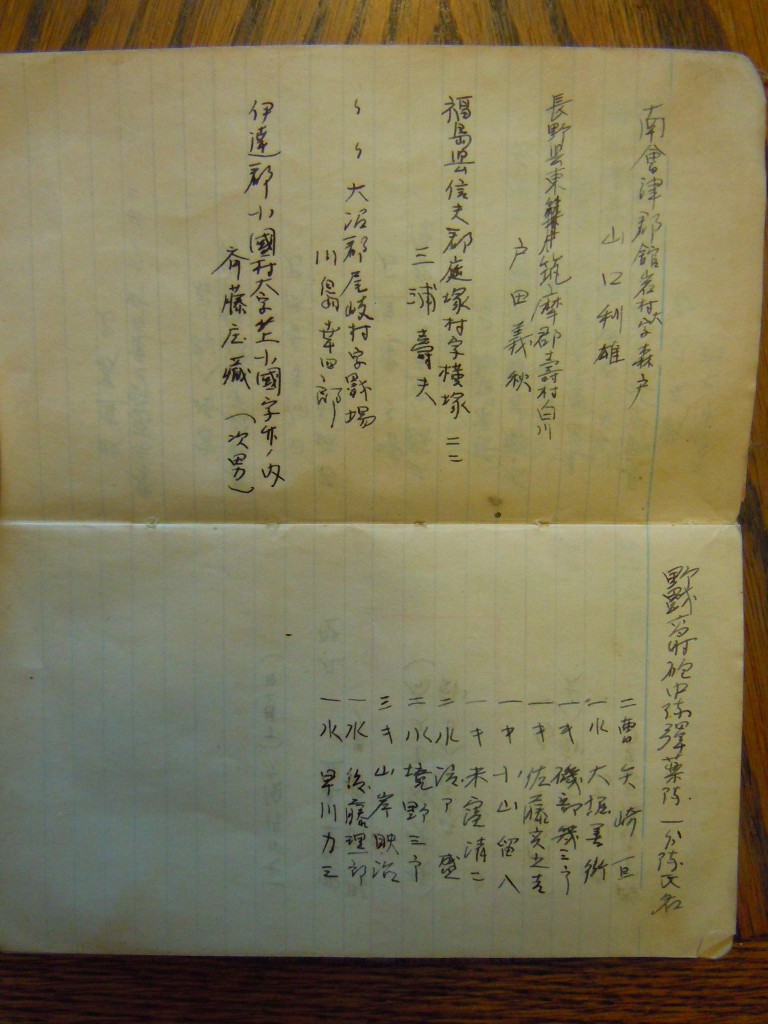 Address and names of acquaintances?
The diary seems fairly formal. It doesn't seem to contain any personal thoughts and reads more like an officer's log, but maybe it will have sentimental value to his family.