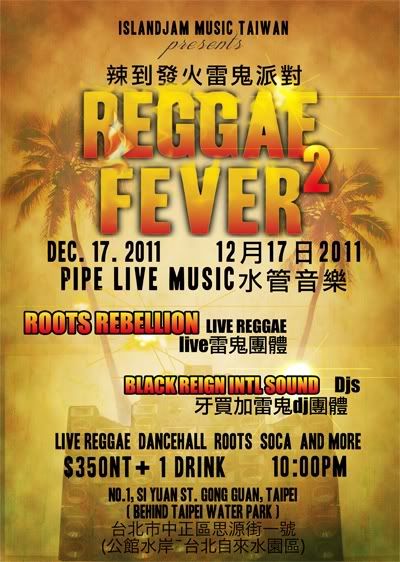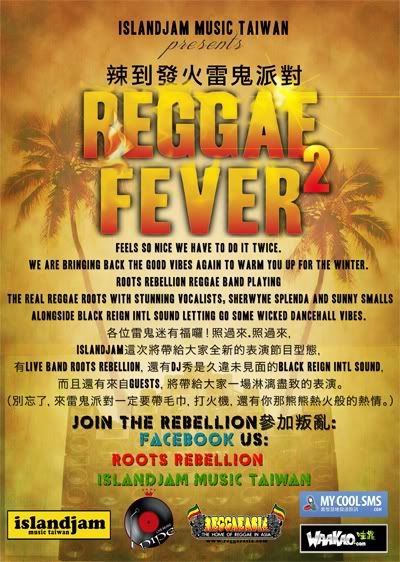 ROOTS REBELLION BAND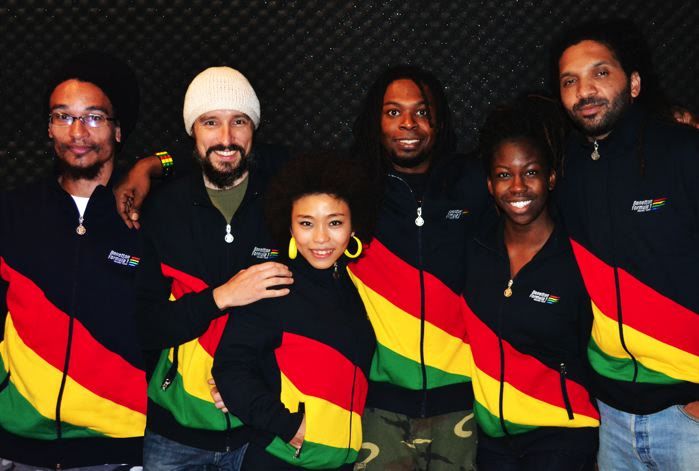 12/17 << REGGAE FEVER #2 >>辣到發火雷鬼派對 @ PIPE live music 水管音樂 !!
PIPE live music 水管音樂
12/17 - 350NTD + 1 free drink - 10PM
MAP:
http://maps.google.com/maps/ms?msid=205 ... 5,0.021136
Address : 台北市中正區思源街一號(公館水岸~台北自來水園區) No.1, Si Yuan St. (Gongguan) Taipei.
各位雷鬼迷有福囉!第一次表演經過大家如此熱烈反應,將在表演一場,歌手Sherwyne Splenda和Sunny Smalls (甄實)
和Islandjam一起攜手迎接冬季的來臨,替大家暖個身。
有live band Roots Rebellion,還有dj秀是久違未見面的Black Reign Intl Sound將帶給大家一場淋漓盡致的表演。(別忘了,來雷鬼派對一定要帶毛巾,打火機,還有你那熊熊熱火般的熱情。)
Feels so nice we have to do it twice !!
We are bringing back the good vibes again to warm you up for the winter.
ROOTS REBELLION reggae band playing
the real reggae roots with stunning vocalists, Sherwyne Splenda and Sunny Smalls
alongside Black Reign Intl Sound letting go some wicked dancehall vibes.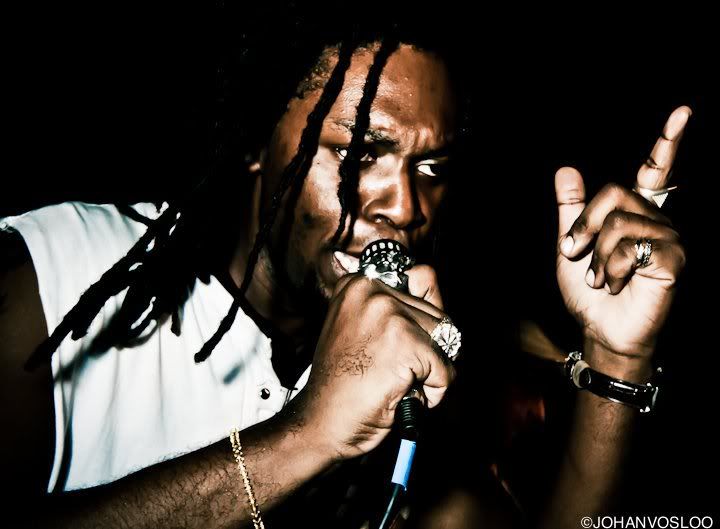 ISLANDJAM music taiwan