TOPIC:
NUCLEAR MISSILE HEADED FOR TAIWAN!
Tigerman
: Well that was
obvious
.
The
125th amendment
CLEARLY STATES
that bananas
ARE YELLOW
.
Here are some links:
http://www.bananasareyellow
http://www.republicansknowthatbananasareyellow
http://www.evenblackrepublicanseatyellowbananas
Ermintrude
: Smelly boys. All they care about are bananas. I'm busy working. I'm not going to engage any longer.
BrentGolf
: Bananas are good for you. I eat 52 each day. They have 0.357 nanomilligrams of eczyma and 0.38 exoskeletons of Dark Matter.
Hokwongwe

i
: I survive on 1/2 banana per day. I guess it all depends on your circumstances.
Ermintrude
: I speak 357 languages. You boys are boring me. I'm going now.
TheGingerMan
: Bomb the trenches? Bananas and eggs be damned! gas masks for the inebriated, I say. Forward! Defend the perimitre! Scythes avast!
Tempo Gain
: Um. Could we please get back on-topic?
catMembrane
: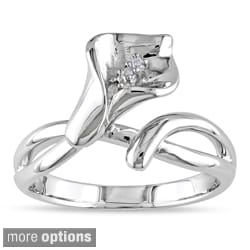 (Some oddly allowed spam)
Ermintrude
: Hah! Now you boys bring out rings! I'm not going to play in your sandpit anymore. Soops, where are you?
Dragonbones
: You can make your own, you know. Just take an organic, free-range, oven-roasted carrot and dye it yellow. Hollow it out, and fill it with free-range, organic gunpowder. Bomba plátano perfecto!
Ermintrude
: This is facile. I refuse to get drawn into this conversation. I don't even live in Taiwan. This bores me.
TheGingerMan
: Wearing my mod hat, I am more than prepared to give one the benefit of the doubt. Wearing the other hat, it makes me feel no better, that some people are plainly retarded, listen to no reason, and willingly self-indulge in crippling exercises in futility. And I have funny hair, which makes me bashful, when I'm not wearing my Mod Hat.
jesus80
: Man, I don't know how the people from this forum get so much spare time.
Deuce Dropper
: Stupid cheap cunts. Buy a fucking TV if you want the fucking news. Freeloaders. Cunts.
DrMcCoy
: Eggplant banana bunny rabbit.
Ermintrude
: You smelly boys said "cunt". I am SO out of here. Carry on. I have important stuff to do.
HeadhonchoII
: We have bombs in Ireland. That never stopped me from going to work, though. I'm intent on having the most ostentatious funeral EVER! I refuse to die penniless.
k.k.
: Check this out! It's a Jethro Tull video on YouTube of them doing a Jethro Tull cover!
Divea
: Bananas are not my forté, but one should generally eat a bomb with a generous dollop of sour cream.
Ermintrude
: I have you on ignore, so I can't read what you just wrote about sour cream. Anyway, I have other things to do.
funkymonkey
: But do they offer a work permit for that? Ignoring
Divea
without a legitimate work permit is ILLEGAL!
Bu Lai En
: Banana liquor is delicious. You can get it as COSTCO for NT$500 with free relish thrown in!
Deuce Dropper
: Don't be a cheap cunt.
urodacus
: I rode my bicycle for 3000 km today. I could never have made it without the kenenoglophin in the bananas I ate, prior to departure.
Hansoux
: Where you of the get the bicycle? I very of at want to the buying one!
Ermintrude
: I'm not playing this game anymore. Some of us have REAL jobs.
Lros
: hahahah.... lol .... hahaha i rite every thing in lower case hahahahha.........lolz ...... but thats my style hehe... lolz.... u shud see my younger brother on facebook lol... hahaha....
TheGingerMan
: This whole subject is getting dangerously close to sociology.
Ducked
: The bomb is imminent, YET STILL they demand that I mark test papers! Fucking Taiwanese
laoban
fascists!
Gryphon
: Love this thread. In fact, I may start a few new ones, myself. Maybe like 200 or so. Just asking one-line questions that have been answered numerous times before!
Ermintrude
: Urgh. I hate coffee.
Tigerman
: Coffee is the
LIFEBLOOD
of the
founding fathers
! Here are some links:
http://www.obamadrinks
coffee
http://www.otherpeopledrinkcoffee
http://www.peoplewholikeobamadontdrinkcoffee
BigJohn
: Ridiculous. 99% of indigent people in Oklahoma don't drink coffee. Back up your absurd assertions with credible links.
Ironlady
: No. Just no. When you learn to say "no" in Chinese, come back and speak to me. Until then, it's just no.
Tommy525
: The girls in Oklahoma have nice tits.
Finley
: You're just saying that because you're obese. Obesity is a lifestyle choice. I'm going to live forever. That's why I don't smoke. Smoking makes you obese and you can't live forever if you smoke.
Ermintrude
: This is so boring. I'm not even going to read it anymore.
Superking
: How was your day at Braxton Heath?
Ermintrude
: It was lovely. What did you do?
Superking
: Went for a run.
Ermintrude
: Nice.
Superking
: So what are you doing later?
Ermintrude
: I may put on the telly and watch the bomb in Taiwan. It will probably bore me silly, though.
Superking
: Ha! Did you see Dave today?
Ermintrude
: Yeah. He was wearing short pants.
Superking
: Nice. He looks good in short pants.
Ermintrude
: So, what are you doing later?
Superking
: I may pop in and see Dave.
Ermintrude
: He bores me.
Superking
: Me too.
Ermintrude
: Are you going to wear short pants?
Superking
: I don't know. I'm going to eat some toast with Marmite and then decide.
Ermintrude
: Short pants are FAB!