US$46,000 is roughly the median household income in the US so it's a good number to try and compare. The budget is for someone living in California. Mandatory federal/state taxes and entitlement programs equal about $1000 US, or 26% of gross income. That seems high for a median income!
Many families live on this amount. In fact, this works out to be about $11 per hour for 2 full-time workers or one worker pulling in $22 per hour. Here's the full budget: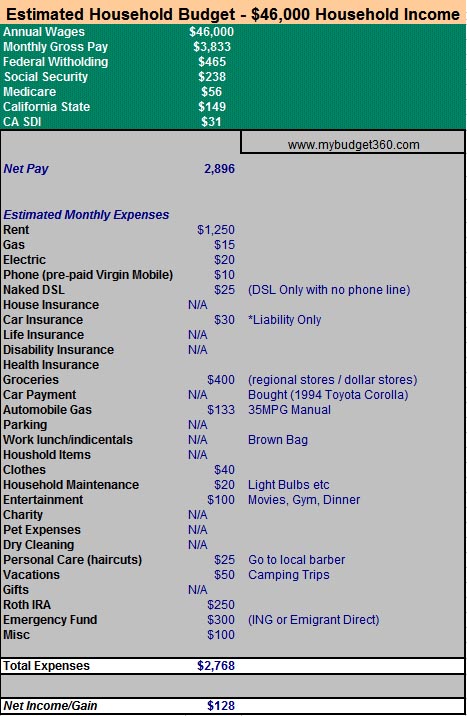 Using an exchange rate of 29.5, the net take-home pay would equal NT$85,550.
That's on the high side for buxiban teachers. The real question is: How far can you stretch that NT$85,550 in Taiwan?
Can you buy more or less with it compared to the States, if you want the same standard of living?