Check this out: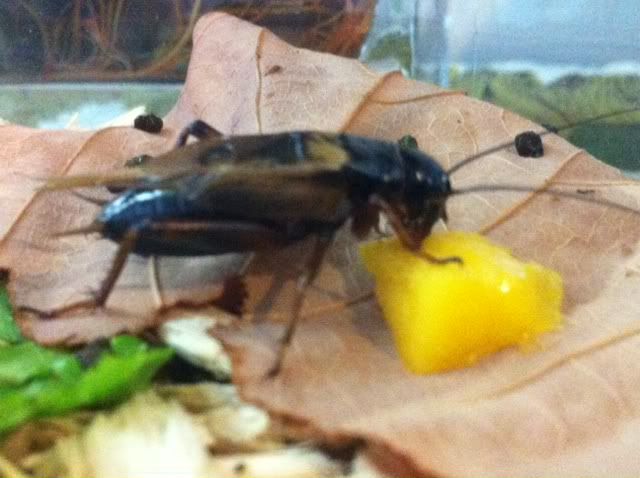 AN AUSPICIOUS CRICKET (eating mango)
Signifying Good Fortune and Long Life.
Looks an awful lot like a cockroach, doesn't it? In fact, that's why we now have it as a pet. My daughter's friend had it as a pet (not the same friend that had the pudding mice), but her mother was repulsed by it, because she thought it looked like a cockroach.
I agree, it does. But it's still very interesting. In particular, it's interesting how much/fast it eats. You wouldn't believe it. Stick a piece of lettuce in there, bigger than a NT$50 coin and it's gone in a minute or two. Same for pieces of mango, kiwi, apple, etc.
And this morning I got up early and heard it singing, sort of, which is part of the reason for 5,000 years the Chinese (and Japanese) have been so enamored by them, sticking them in special little cages....and forcing them to fight each other to death.
Anyway, we just got it a week or so ago and it's quite interesting.